PG Murrieta: Upcoming Events and Specials
Hi everyone,


We hope this email finds you safe and healthy!


Saturday, September 18th is National Sew a Jelly Roll Day.


Here are some Jelly Roll quick facts created by Moda Michelle: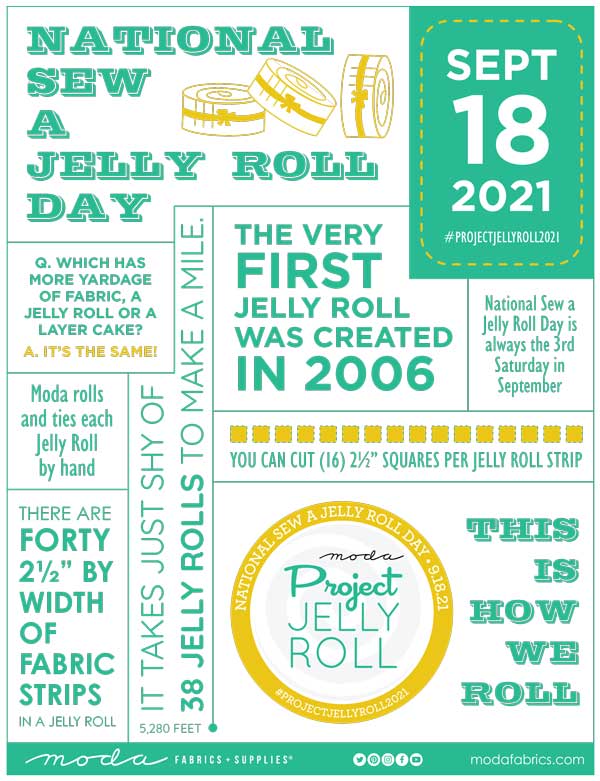 We will be celebrating, so join us on Friday, September 17th for a Facebook Live at 9am PT (11am CT and 12pm ET) to kick off the weekend!


We hope to see you soon,


Primitive Gatherings Murrieta, California


951.304.9787