Thank you and Upcoming Classes
Hi everyone,


We want to THANK YOU everyone for celebrating our 5th Anniversary with us! We have had an amazing time over the past five years and look forward to many more!


On that note, let's keep the good times going. Lucky for us, Lisa Bongean will be in town this week teaching on Tuesday and Wednesday at 9:30 am.


Only a few spots remain, so if you want to learn how to take your wool projects or stitching to the next level sign up today!


New class: Bargello Quilt


Monday, February 17th at 10 am


Come learn how to make this fabulous quilt pattern with Patti!

If you've seen a Salem Witch quilt, then you know how incredible they are. There are 3 Crabapple Hill witch patterns to choose from:



Mystery of the Salem Quilt Guild * Salem Quilt Guild Campout * Stitchwitch Spellbinders Quilt Show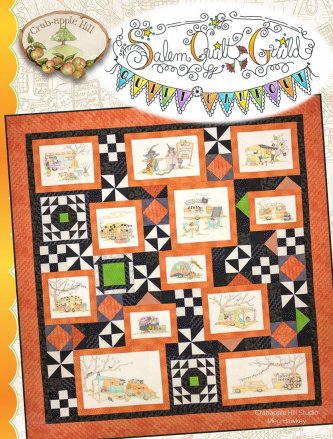 Stitchery will be the focus of the beginning classes!


Class schedule at a glance:


Class Schedule

We look forward to seeing you soon,
Primitive Gatherings Murrieta, CA
Website
951.304.9787